Hey everyone my name is Tom and psyched to be contributing to the FTW Ride Rhode Island page. I currently ride an 81 Suzuki GS450.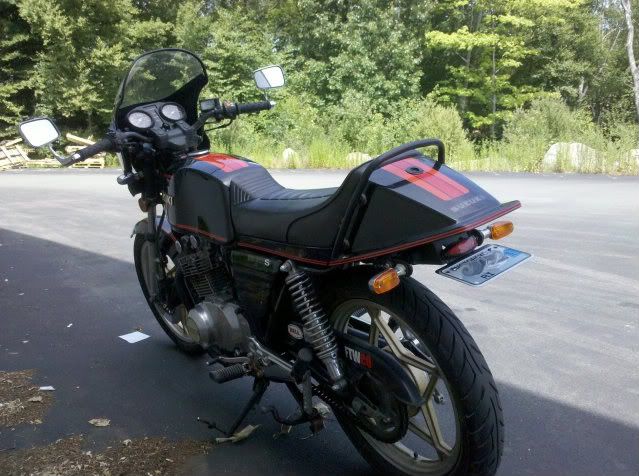 First few posts will be towards the west of I95 which runs up the middle of the state. Then I'll try and post up some areas east of I95 and down on the coast
I have a friend who lives at the very southern tip of the state, where as I'm at the very northen end, so I pretty much cover the entire state (yup, the whole 1 hour ride) whenever we want to meet up. Rhode Island Rt 102 is an isolated wide open road that runs North South somewhat parallel to I95/I295.
No traffic and nice big lanes with trees on either side. It's a lot nicer that motoring up the interstate, and the roads that shoot off of it are tight, windy, and beautiful in the summertime with some nice cool shade from all the foliage.
Start at the southern end at Dan's Place in West Greenwich, right on Rt 102. This place has awesome food, a great bar, and live music Thursday - Saturday. It's wicked cheep and they have PBR on tap. Also the local flavor of Naragansett. Have a 'gansett! And for even more cred, they have a Harley above the bar. Pretty dope place. Head up 102 to a side road called Ponagansett Rd. Blink and you'll miss it. It runs around the Barden Reservoir. The roads around it are a mix of dirt and tarmac with some real nice scenery. Bridges, damns, dirt hairpins, etc. If you're on a supermoto you'll have a blast. If you're on a full dress harley, maybe not so much...